Church Sign: Christmas Special – Kwanzaa
Category:
Church Signs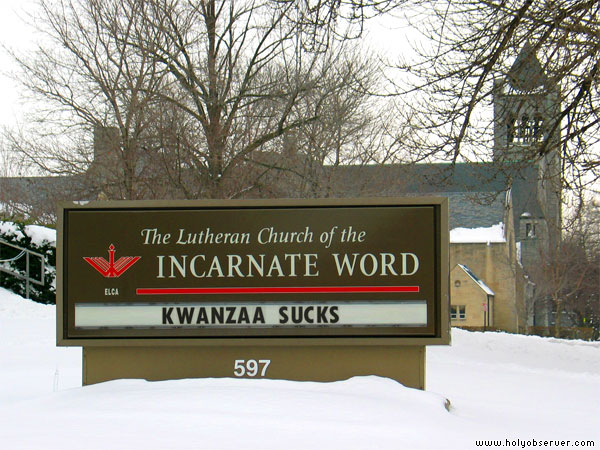 Noni January 2nd, 2012 4:42 pm :

Kwanzaa is not a religious holiday. It is a cultural holiday that celebrates the wonderfulness of African culture. All people are of African descent. It is a proven fact. But just as others have a right to celebrate their European, Asian, South American, or Native American heritage, African Americans have a right to celebrate theirs. If you are a brave and conscious African person who follows the commandment of God to love yourself as you love others, then this is the best way to do it. However, if you do not follow the second commandment of love others as you love yourself, then you are an infidel and are not fit for the kingdom of heaven or worthy of KWANZAA. Don't be an idiot!

Noni January 2nd, 2012 4:44 pm :

Stupidity reigns. You are full of SATAN!
Leave Comment